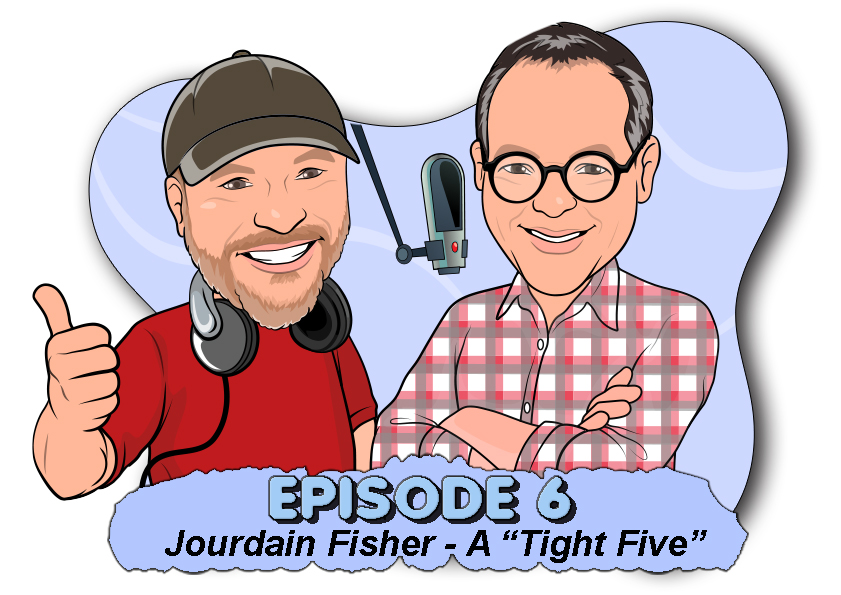 #6 - Jourdain Fisher | A "Tight Five"
Josh and Jon talk with Jourdain Fisher, a New York-based writer/actor/comedian, about The Moment He Knew he had a "tight five" – five minutes of standup gold – and what it took to achieve that material and showcase it on The Tonight Show with Jimmy Fallon.
A rising star with an impeccable work ethic, Jourdain was born and raised in North Carolina and started doing standup comedy at the age of 17 to avoid working for his family's funeral home. His smooth demeanor and quick wit and are what drives Jourdain's hilarious takes on everything from his family to social observations.